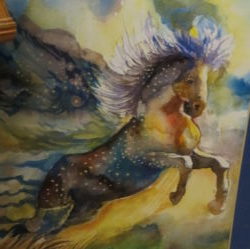 Civil Rights that have developed over the last seventy-five years in American Society are now challenged. Legal Safeguards supporting multicultural inclusion and gender equality are severely strained.
Autonomy for women when making their health and child bearing decisions is being reversed.
Critical environmental protections and economic programs are being dismantled.
Important public holdings like National Parks and Libraries are in danger.
How can we sort out all that is going on—not become overwhelmed and depressed—finding responses that are in sync with our lives?
Keeping the vision alive that made these freedoms and programs possible in the first place is essential if they are to be preserved and expanded.
Rainbows at the Crossroads features storytelling  by fictional characters about their own experiences and those of their ancestors, personal and social. The main characters represent important social trends of the 1960s ad 1930s which are reverberating today.
These antidotes and observations help us put together a picture of what we have been through over generations.  Story lines dramatize social issues, supply historical grounding, emotional breadth and reflect on future possibilities.
Practical actions are recommended.