There are varied groups of people who relate to a rainbow as a cherished image, a defining symbol, a protective icon. They are different constituencies who attribute their particular connotations to this phenomenon.
Chick here to learn more about what rainbows are from these varied perspectives, including a brief scientific description of what makes rainbows come and go.
Topics like rainbows, hummingbirds and unicorns are touched upon for those of us who believe in mythical creatures as real.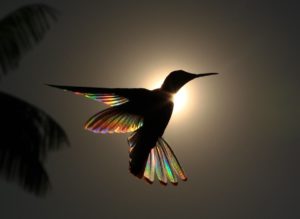 image courtesy of Christian Spencer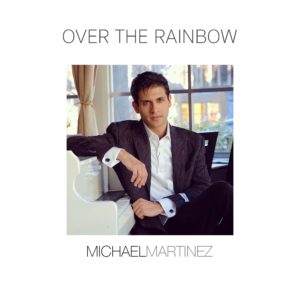 Michael Martinez playing Somewhere Over the Rainbow
Note: The photo in the banner is of a Rainbow in Pacific Grove, Ca. photographed by Bob Pacelli
"Over The Rainbow" lyrics
Judy Garland Lyrics
Somewhere over the rainbow way up high
There's a land that I heard of once in a lullaby
Somewhere over the rainbow skies are blue
And the dreams that you dare to dream really do come true

Someday I'll wish upon a star
And wake up where the clouds are far
Behind me
Where troubles melt like lemon drops
Away above the chimney tops
That's where you'll find me

Somewhere over the rainbow bluebirds fly
Birds fly over the rainbow
Why then, oh, why can't I?

If happy little bluebirds fly
Beyond the rainbow
Why, oh, why can't I?
The ballad "Over the Rainbow" was written in 1939 for the movie "The Wizard of Oz" by Harold Arlen (music) and by Yip Harburg (lyrics).
The movie's music video features Judy Garland looking for "some place where there isn't any trouble" with her dog Toto.
After the movie was released, the ballad became one of the most successful songs of all time. (Number one on the "Songs of the Century" list by the Recording Industry Association of America).
According to Judy Garland's letter: "'Over the Rainbow' has become part of my life. It's so symbolic of everybody's dreams and wishes that I'm sure that's why some people get tears in their eyes when they hear it."
In World War II American troops used "Over the Rainbow" as a symbol for the US.
Over the Rainbow
Somewhere over the rainbow, way up high
There's a land that I heard of once in a lullaby, I
Oh, somewhere over the rainbow skies are blue
Clouds high over the rainbow, makes all your dreams come true, ooh
Someday I'll wish upon a star
Wake up where the clouds are far behind me
Where trouble melts like lemon drops
High above the chimney top
That's where you'll find me, oh
Somewhere over the rainbow, blue birds fly
Birds fly over the rainbow
Oh why, oh why can't I? I
I see trees of green and red roses too
I'll watch then bloom just for me and you
And I think to myself
Oh, what a wonderful world
I see skies of blue, clouds of white
The brightness of day, the dark, say goodnight
And I think to myself
Oh, what a wonderful world
The colors of the rainbow so pretty in the sky
Are also on the faces of people passing by
I see friends shakin' hands saying, "How's it? How you?"
They're really saying, "I love you"
I hear babies cry and I'd watch them grow
They'll learn much more than we'll know
And I think to myself
Oh, what a wonderful world
I think to myself, yes
What a wonderful world
I think to myself, yeah
What a wonderful world
Ah-ooh
Oh, what a wonderful world it is
Yeah, yeah, yeah
Oh, na, na, mama
Yeah, yeah, aloha
Source: LyricFind
Songwriters: Harold Arlen / E. Harburg
Over the Rainbow lyrics © Sony/ATV Music Publishing LLC