"Contrary to conventional wisdom, a history degree is practical. I believe that if more Americans had a history degree and put it to good use, this world would be better off. Yesterday's history informs today's news…which becomes tomorrow's history. Those with a knowledge of history can understand current events in a broader context and respond to them more thoughtfully."
~ Rick Steves, author of TRAVEL AS A POLITICAL ACT.
Herstory and Human Rights are linked. The stories that relate to the Female have been grouped under herstory by some feminists. This points our that under patriarchy women have been thought to be an offshoot of men. Herstory assumes individual agency for the Female. in other words Women's Rights are Human Rights.
When we uncover the truth about our collective herstory/history, we gain the power to adjust our understanding of the context in which we live. This increases our psychic freedom, improves our attitude toward ourselves and allows us to foster healthier relationships. More on the Power of Knowing the Impact of Herstory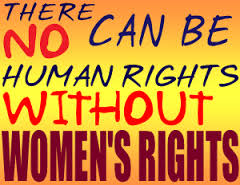 The Roundtable Conversation:
 Impact of Herstory/History